National Institute of Fire Engineering & Safety Management (Guwahati Center)
Technically Collaborated with Annamalai University
Approved by UGC, AICTE, D.E.B Joint Committee and HRD Govt. of India, New Delhi
Chandmari Colony, Guwhati 781003,Assam

WELCOME TO "NIFS"
Welcome to "National Institute of Fire Engineering & Safety Management". This is the website which provides you the information on Fire Engineering & Safety Management Training. Institute which is having 78 centers all over India. Here you can get the details like Admission procedures, course details, placements, facilities and more.Through this website you can apply online and become a student of "NIFS" which is technically collaborated with one of the largest and reputed university – Annamalai University and approved by UGC, AICTE, D.E.B Joint Committee and HRD Govt. of India, New Delhi.
A FEW WORDS ABOUT US
We feel proud to inform you that ours is the only Organization in India giving training in MBA (Safety Management) / Diploma / PG Diploma level courses , Project Development, In House Training and Placement Assistance with major orientation in Fire Engineering, Industrial Safety, Occupational Health & Enviromental Engineering, B. Sc (Health Safety & Environment), B. Sc. (Fire and Industrial Safety), including High tension / Low tension Electrical hazardous zones.

IN HOUSE TRAINING
In house training is provided by NIFS to the companies / Industries according to their requirement for growth of Fire and Industrial Safety Knowledge of different level employees as well as growth of the Organization. In house training period depends on the number of Participants, topics, level of Employees and depth of information training required by the Organization. This type of training includes Classroom training with audio and video as per the topic to be trained

OWN ESTABLISHED PRACTICAL TRAINING YARD
Our yard is fully equipped with advanced Fire Fighting and Damage Control Systems.
RECENTLY PLACED STUDENTS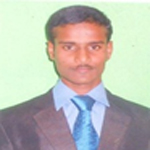 B Pramod
SVS PROJECTS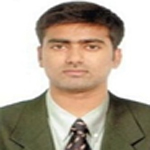 B Shyam Sai
TSVS PROJECTS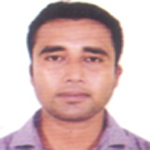 Kali Charan Mukarjee
INTERRARCH BUILDING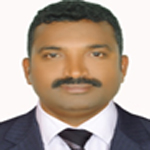 K Venkata Ramana
TECHIP CONSTRUCTION HUB
Testimonial
All this happens due to your prestigious institution NIFS and your compassionate behavior. As I was a student of NIFS I learnt a lot of knowledge over there and during my experience I worked over it. As a result today I got such a dreaming offer from a well known company. Thanks a lot for your continual caring and guidance.

Abdul Rahim Patan
Student
I am very much thankful to management and faculties of NIFS because of which I got placed in "Apar Industries Limited" and joined as a "EHS OFFICER" with a salary of 20,40,000 Rs/- per annum.

Mammula Sekhar
Student – PGDHSE
I am heartfully thanking you for providing quality training education in NIFS on Fire & Safety. By the management support and faculty training, I got selected for "KJO AL-KHAFJI (ARAMCO-KGOC)" as 'HSE MANAGER'. You provided us an edge for shaping our careers in to safety field.

Bontala Murali Krishna
Student – PGDHSE
Contact Us
Address
NIFS (National Institute of Fire Engineering & Safety Management) H.NO-184,2nd Floor,
Chandmari Colony,
Guwhati 781003,Assam
Land Mark- Near HDFC Bank/Alankar Hotel and Opposite XYKA Resturant Assam,INDIA
Contact No.- +91 8638486589 / 3612666675 / 8486331244
E-mail :- guwahati@nifsindia.com
Admission Enquiry
&copy 2022 | National Institute of Fire Engineering & Safety Management (Guwahati Center) Designed by Assamlook.com